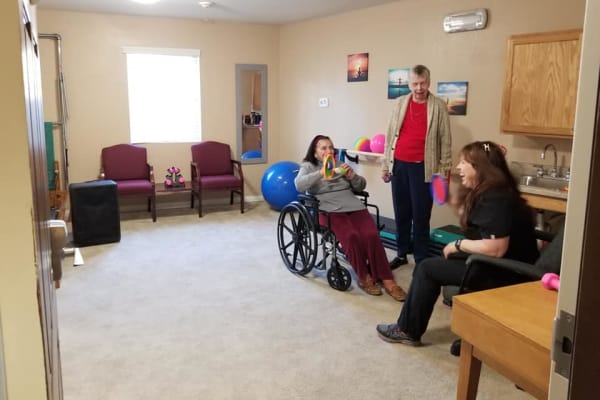 Assisted Living Community in Frisco, Texas
Picture having the time and ability to enjoy your favorite pastimes, or take up a new hobby that currently seems impossible.
All you need to live your best life is the right level of support! Our compassionate caregivers will be right by your side, ready to offer the helping hand you or your loved one needs to feel more confident than ever.
We meet you at your highest level of independence, providing just the help you need, so you can reach a little bit higher, lift a little bit more, and move a little more like you used to. And wherever you are in your abilities, you'll find a variety of scheduled activities and classes each day designed around your interests, as well as fun social events, church services, and group excursions.
Rediscover the activities you used to love and live the lifestyle you've been wanting. Come home to Ridge at Frisco.
Additional Services Available:
Our Health Services Director and Administrator will work with you to develop a service plan if services are needed in addition to the basic monthly charges.
Additional services may include:
Medication Management; monitoring, supervision, or assistance
Assistance with bathing and dressing
Additional housekeeping
Assistance with activities of daily living
Periodic nighttime services
Select diets
Safety and security checks
Meal time reminders
Coordination with health care providers